Makeup brushes are inevitable, and sometimes we buy a set of brushes for convenience. This is the time to have a makeup brush bag to collect and organize all kinds of makeup brushes. It is best to put the brushes in the makeup brush bag when not in use.
The makeup brush bag can be dustproof, dirt-proof, and prevent dust and bacteria from attaching to the brushes, and prevent the bristles from deforming while the brushes can be stored in the makeup brush bag. Every two weeks, soak in warm water with diluted shampoo and rinse with cold water. After finishing the bristles, lay the brushes flat and let them dry naturally.
A makeup brush bag not only organizes your brushes but also saves you the trouble of not being able to find your makeup tools when you apply makeup. It also keeps your brushes clean to a certain extent so that your skin is not harmed by bacteria. Choosing a cost-effective and practical.
l makeup brush bag is equivalent to choosing safe and secure insurance for our makeup journey, so it is important to choose a makeup brush bag, next I will introduce different kinds of makeup brush bags that are cost-effective. There's always one for you!

An introduction to buying a makeup brush bag from a pragmatic point of view. By material:
1. PU leather
A lot of makeup brush bags are made of PU leather, the advantage is that they are wearable and cheap. The downside is that if the brush is placed in the makeup brush bag for a long time, the paint on the brush bar will have a chemical reaction with the PU leather inside the brush bag, the brush bar stain off the paint corrosion is possible. This makeup brush bag can be installed without the use of animal hair brushes ten, etc., for the brushes set up a very complete range of device locations.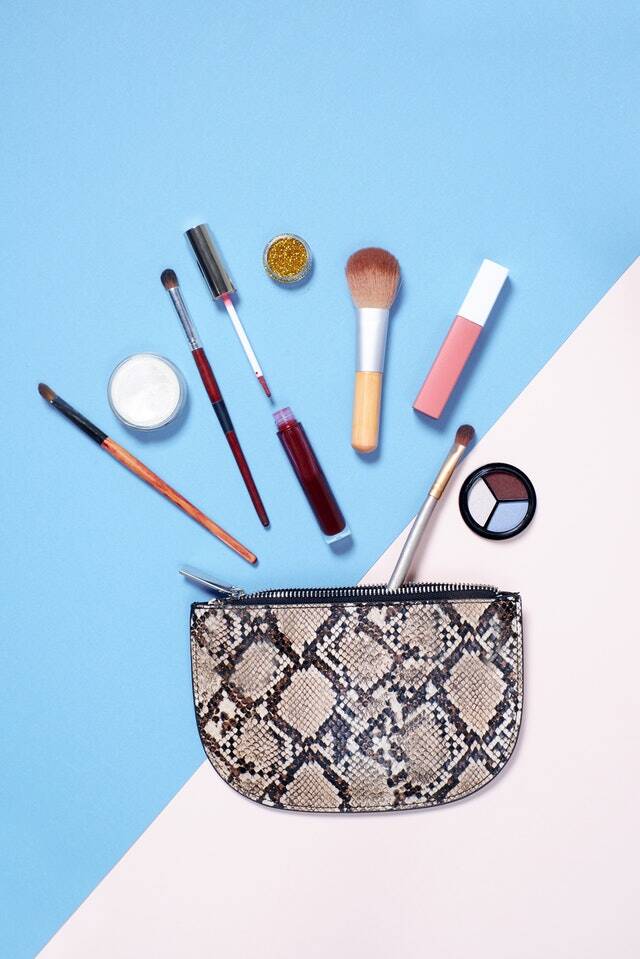 2. Nylon makeup bag
PU lining nylon is also a very common kind, good care, and good use is a makeup bag with brush compartment. Some of the waterproof nylon cloth, this makeup brush bag in addition to the shape is not beautiful other aspects can be said to be no shortcomings.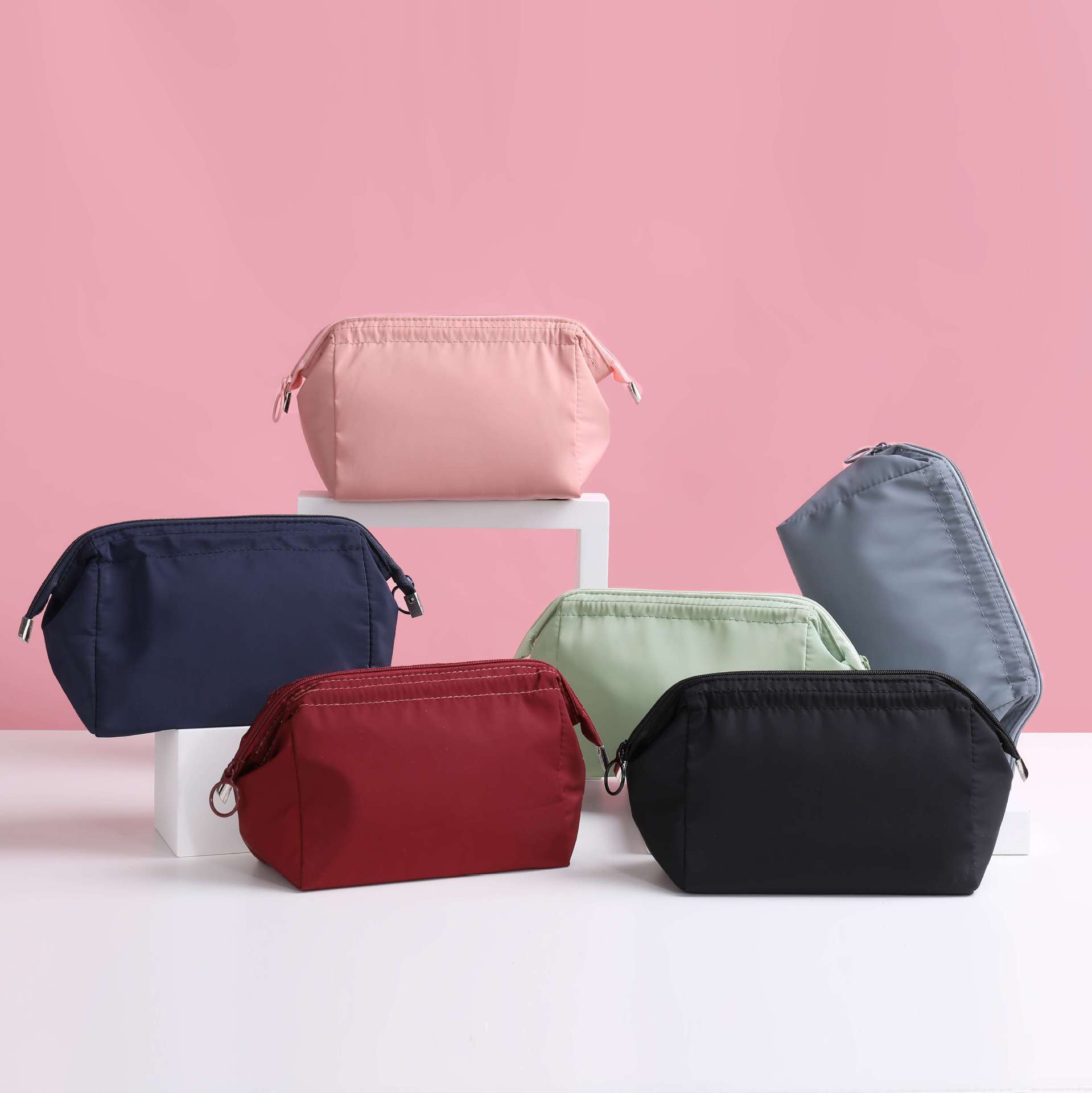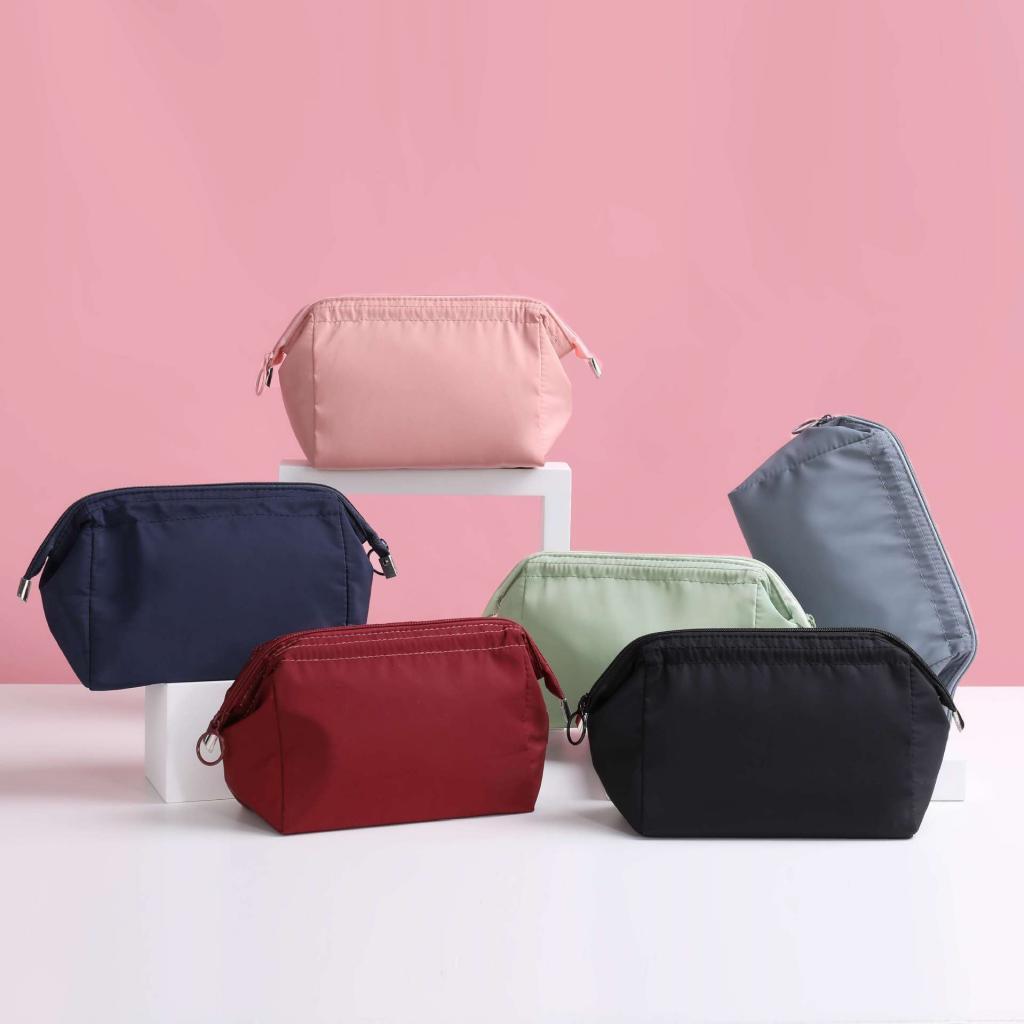 3. Suede fabric
Usually, suede is commonly used for pen curtains, but now it is also used for makeup brush bags. It feels good in the hand. The disadvantage is that the powdered makeup brushes put in the pollution, relatively bad care.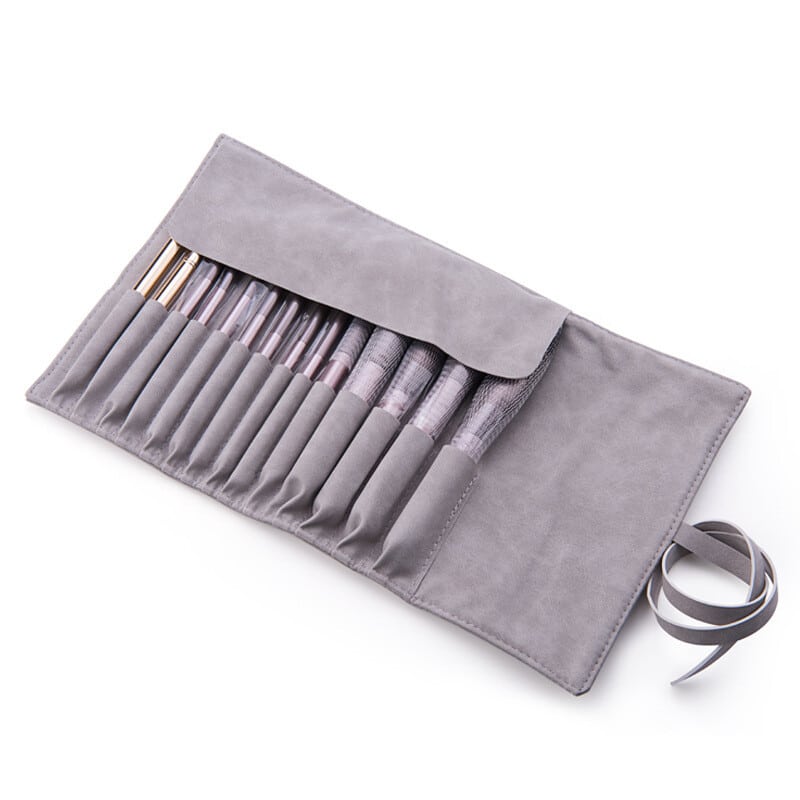 4. zipper brush bag
Some are flat makeup brush bags, some are a little higher capacity. If you take it out or flat, it's good to carry a variety of makeup brushes neatly arranged, but 100% will press more brushes than the general blush brush, but many edges will be reinforced, relatively will not be pressed paste. A little higher capacity is a brush with a large number of bristles is not so easy to squash, sophisticated points can give the brush set a brush net. This makeup brush bag can cover all the face makeup needed for a halo brush, powder brush, eye shadow brush, and blush brush, it can also be used as a stand to hold the brush tool, the design is very thoughtful.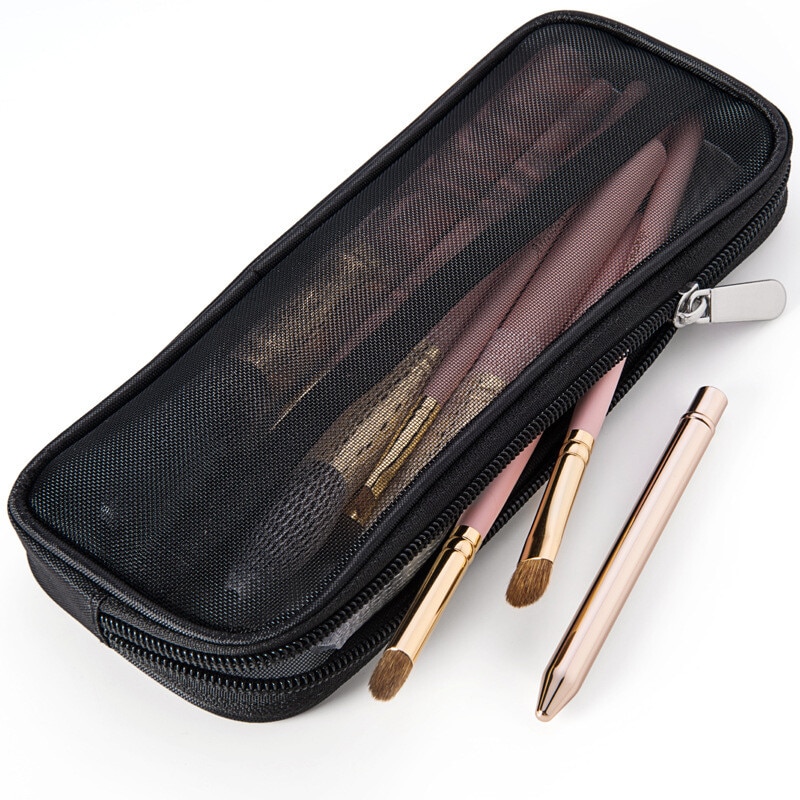 5. Rolling brush curtain
It is also a brush shape that is 100% pressed relative to large bristle brushes, but the advantage is the wide variety of fabric patterns. Rolling pen curtain-shaped variety of fabrics and styles to choose from, you can also find a specialized custom-made this type of brush bag business to do, the price is relatively high.
6. Flap brush bag
Can also be customized like the above. There is another kind of makeup artist brush bag, hanging on the body, mostly used by professional makeup artists.
7. Brush bucket
A nylon brush bucket is also useful, disassembled can put two heads, together which is also convenient is the fixed size of the market. Not easy to put a long rod of makeup brushes, as well as some large brushes will be stuck hair when closing the lid. This makeup brush bag is not only practical, but the price is also real, enough for newcomers to use. The best part is that it is a leather-covered storage tube that can be placed on the dressing table and carried as a makeup brush holder travel bag when traveling, and is also perfect as a gift for friends.